We all can feel extremely anxious sometimes. From meeting deadlines to making a public speech to financial concerns. The list can go on forever.
In fact, the term 'anxiety' is one of the most common words used in today's society.
If anxiety becomes persistent and overwhelming, it might even get the better of us. It can impact our daily lives excessively and could potentially develop into an anxiety disorder.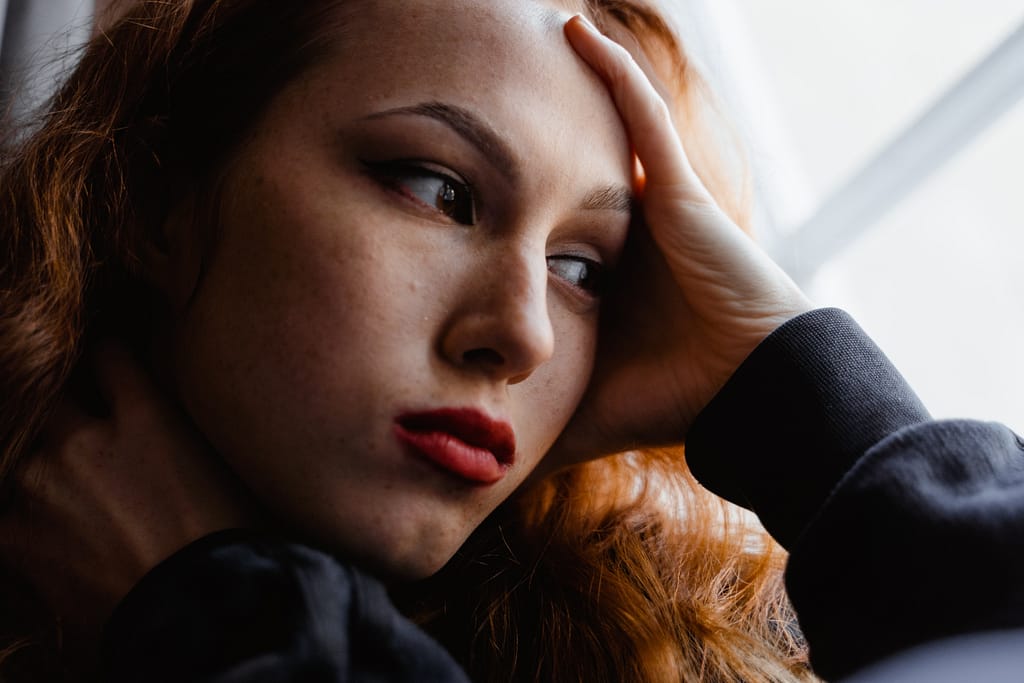 Whether you are feeling overwhelmed by anxiety occasionally, or you are currently experiencing an anxiety disorder, this post will be helpful for you.
Here are 5 proven ways that have helped me to manage my anxiety disorder.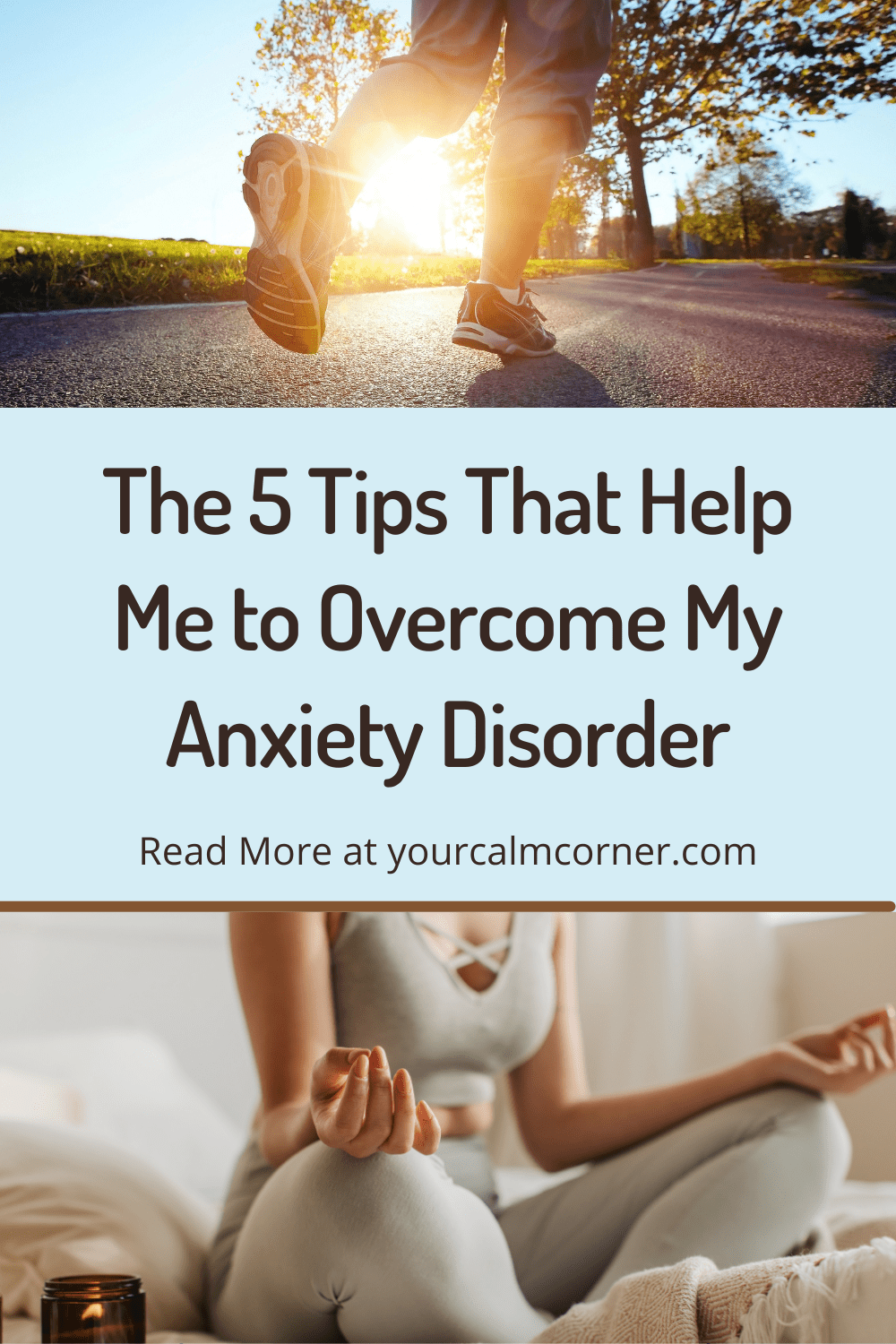 1. Mindfulness Meditation
When your mind is in an anxious state, the first thing you want to do is to calm yourself down and relax. Having meditation or abdominal breathing exercises can help you to calm down quickly and effectively.
When you are anxious or in a panic mode, your breathing pattern is usually short and shallow. Shallow over-breathing can prolong feelings of anxiety.
By taking deep breaths, you are allowing more air to flow into your body which helps to calm your nerves and reduce anxiety.
There are too many resources and documentation on the amazing benefits of meditation, including helping to increase our self-awareness, patience, and tolerance.
Meditation also has scientifically proven effects on reshaping our brains to be more focused and calm.
Mindfulness meditation is one of the most common self-help remedies for our mental healthcare and shows a proven effect on anxiety-related disorders including social anxiety disorders.
When I first practice meditation as a beginner, I can't even focus for 1 minute straight. My mind is so occupied with unwanted thoughts. The thoughts just come in uncontrollably, from thinking of what am I going to eat for lunch to something I regret doing in the past, or some harmful thoughts.
You might be experiencing the same thing when you first started too, and don't be discouraged!
These are a few tips I used in my daily life to help me develop meditation into a daily habit.
1. Make Sure Your Posture Is Right
Even though it's not necessary to do meditation sitting up straight, it is still recommended for beginners.
Sit upright with your spine straight. Take long and deep breaths using the abdominal (or diaphragmatic) breathing method.
A quick guide to Abdominal Breathing:
Breath in using the nose, and out using the mouth.
The whole breathing cycle is within 15 seconds.
Breath in 3 – 5 seconds (feel your belly pumping up).
Hold your breath for 1 second at the top.
Slowly exhale the air (belly shrinking) for another 3 to 5 seconds.
Hold your breath for another second.
Repeat.
You will feel much calmer in less than 3 minutes.
2. Having A Designated Meditation Corner
Set up a comfortable and calming meditation corner just for the meditation session every day. A cozy corner with warm light and scented candles just for you.
Prepare some comfortable cushions or pillows of your favorite color. A different environment than other places in your house.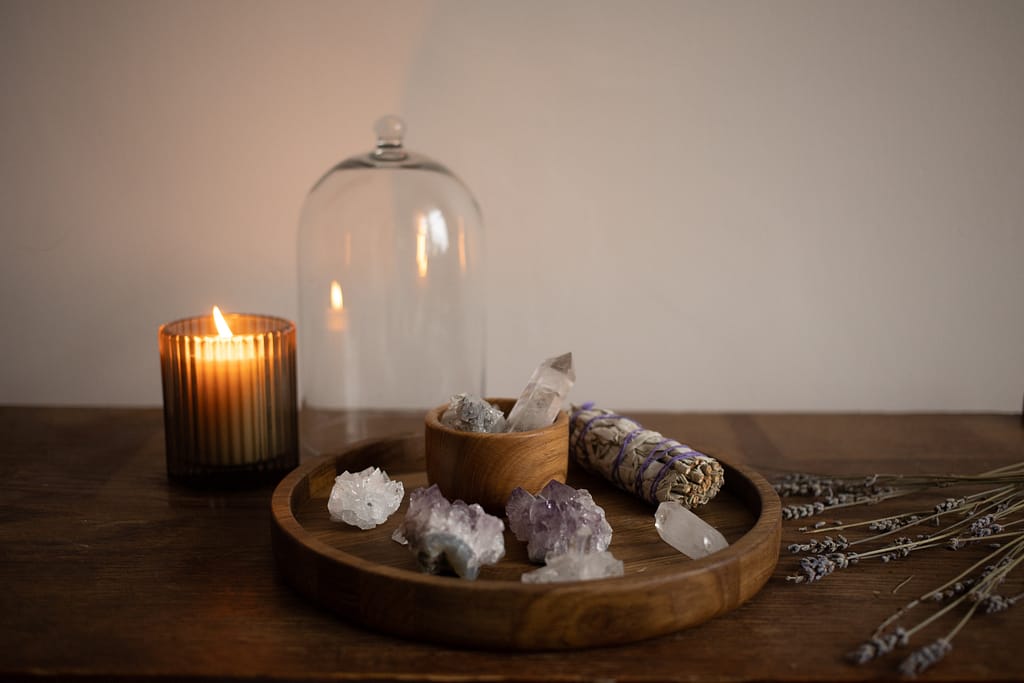 It does help in developing meditation as a daily habit as it helps to associate your meditation session as an enjoyable and comfy time for yourself.
3. Keep a Mindfulness Journal
One thing I really like about meditation is that I often had some new insights or reflections during one session.
I started practicing meditation when my life was heavily impacted by OCD intrusive thoughts. The word 'meditation' was repeatedly mentioned in many mental health books.
I started my practice following some Youtube guided meditation videos but was not sure how is it going to help me. I didn't really understand the term 'mindfulness' either.
After a few meditation sessions in which I was able to focus and sit longer, I start to slowly discover the wisdom of the practice.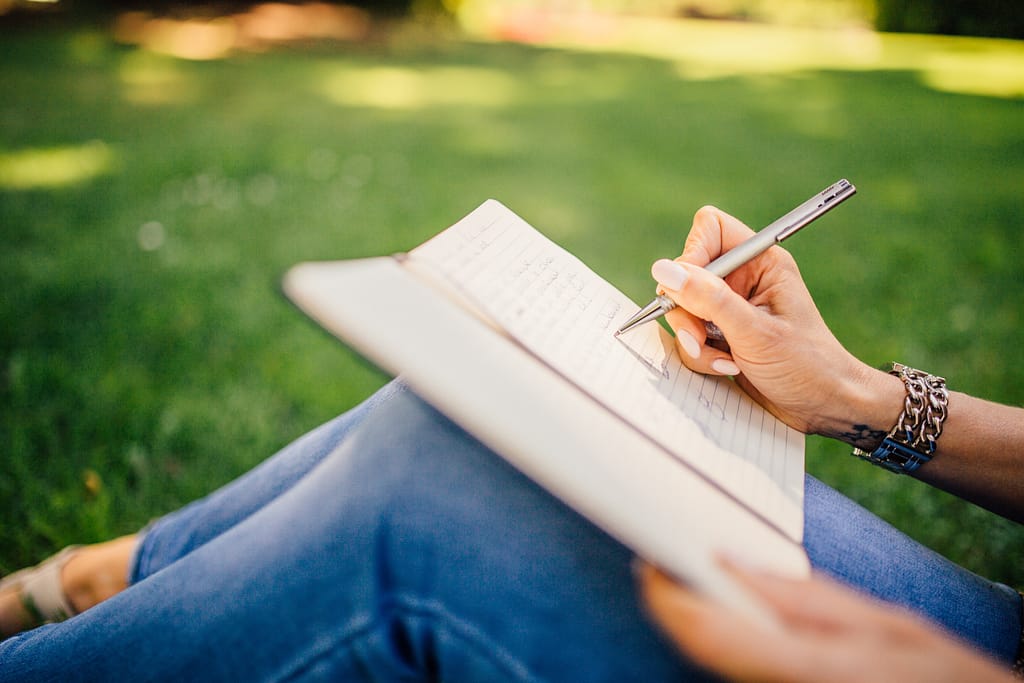 Meditation helps to separate me from my thoughts. Nowadays whenever I am feeling anxious or having intrusive thoughts, I am able to be more mindful of my emotions and thoughts.
Instead of fixating and holding on to them, I am able to focus on the present moment.
All these discoveries are the little steps on the road to healing. I record them all down in my journal, reminding myself of the progress and learning.
I have prepared a free printable all-in-one mindfulness journal for our subscribers. You can collect by subscribing below, or reading more about it here.
The form you have selected does not exist.
4. Enjoy the Journey and the Alone Time
It's definitely not easy from the beginning to sit straight for a couple of minutes with your focus solely on your breathing. It's okay! Just be patient.
Do not be mad or feel frustrated with yourself for having unwanted thoughts. It's completely normal.
In fact, the more you tried to suppress them, the more attention you are giving to these thoughts, which leads them to pop up even more furiously.
Just sit quietly. Be patient with yourself. Set it as a daily routine either in the morning or a quiet time when you can be just by yourself.
Practice makes progress. With more meditation practices, you will see less intrusive thoughts and anxiety thoughts entering your mind. Small daily improvements are the key to staggering long-term results.
A good book I would recommend on meditation for beginners is Buddha's Brain: The Practical Neuroscience of Happiness, Love, and Wisdom.
The book covers a few guided meditation practices which are easy to follow and practice along. You will also learn more about your brain and your behavior from this insightful book.
Besides meditation practices, do also practice the deep relaxation methods in between your daily schedule to get both your body and mind well-rested.
2. Aerobic Exercise
Many research has proven the effect of how aerobic exercise could help with anxiety and depression.
Exercise can help to reduce your anxiety in various ways. Firstly, when you are exercising, your brain is releasing serotonin and natural cannabis-like brain chemicals (endogenous cannabinoids) that make you feel happy.
Secondly, when you are exercising, your muscle tension is also being reduced which lowers the body's contribution to feeling anxious.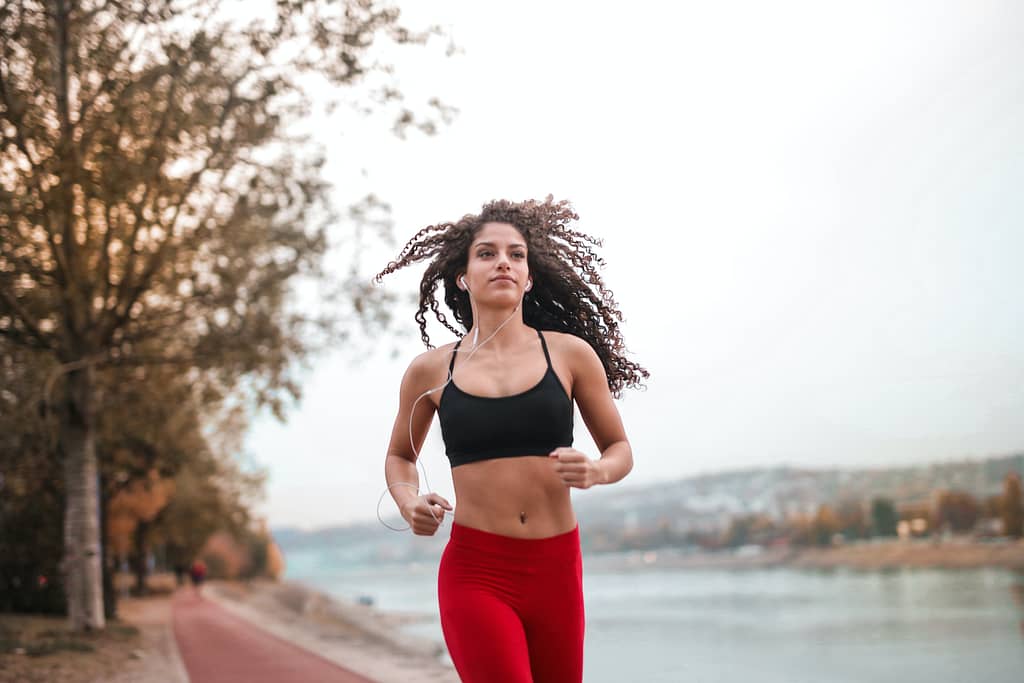 Jogging has helped me greatly in coping with anxiety. Besides feeling much happier and refreshed after sweating all out, jogging has helped me to build resilience and strength inside.
I enjoy keeping my breathing at a stable rhythm during jogging. This makes me feel in control of myself.
Find an aerobic exercise you like, biking or dancing, or anything you want to try. Just go give it a try. Set half an hour daily and sweat it all out.
Many of us having anxiety disorder often have health-related anxiety. By exercising more often, you also divert your energy from focusing on worrying to actually taking care of yourself and getting healthier daily.
3. Self-reflection and Reconcile with The Past
One quote I really like is "Do not afraid of anxiety, it's the start of self-healing".
The days when I am struggling with anxiety are also the days when I understand myself the most. All my stress, anger, and emotions that I have never paid attention to were revealed.
It's a good time for you to have some self-reflection, and think about the past memories where it still lingers or hurts you. Do not berate yourself anymore. Either write them out in a journal or talk to your close friends or therapist.
Reconcile with yourself and everything that happened in the past. Accept your flaws or mistakes in the past or any person who had bring a painful memory.
Allow yourself to move forward with acceptance and surrender. It's time to let those memories past. It will not be easy and it will be a long journey ahead, but you will get better from this process by dissolving those painful memories one by one.
4. Positive Affirmation
When we are having an anxiety disorder, OCD or depression, we tend to focus solely on the thoughts or emotions that bring pain and suffering to us.
Overly paying attention to our thoughts and emotions in fact enhances our conditions and causes us to feel more negative about our life and fall into a vicious cycle.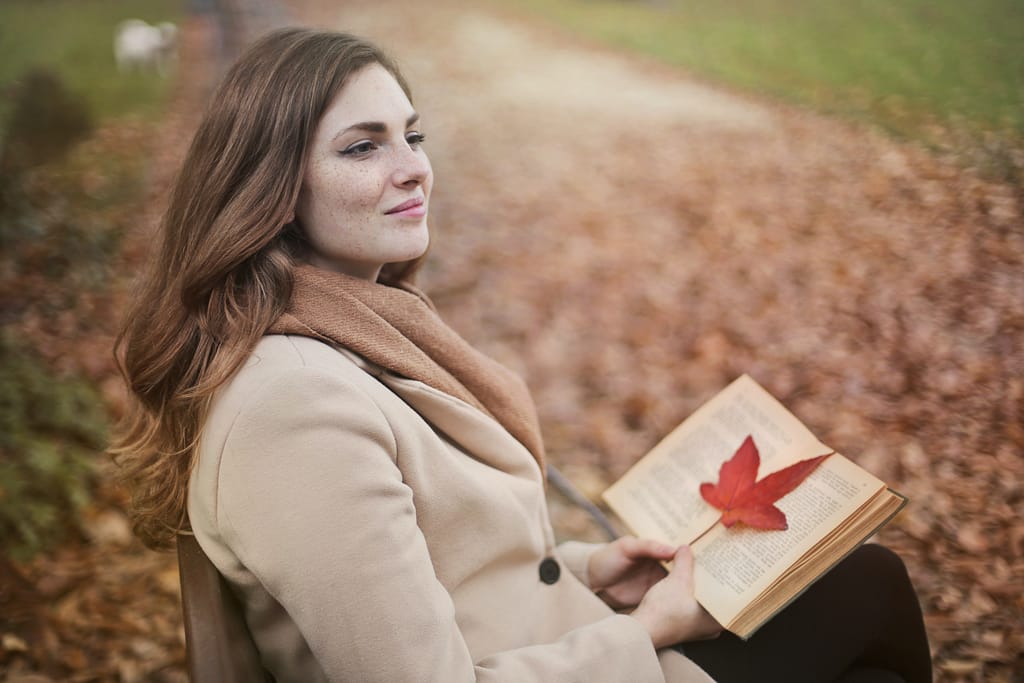 You must have heard thousands of times that 'Everything will be OK' but you just can't see the light by yourself.
However, you need to trust yourself. There are many people out there struggling with anxiety disorder, depression, or other mental illnesses and they have gotten better. So can you.
I am feeling more positive about my life than ever after going through all the struggles with anxiety disorder.
I just felt much brighter, happier, and more confident knowing that if I can defeat that, I can defeat anything.
I hope I can bring some light to you. You can be the master of your fate and the captain of your soul.
5. Therapy
If anxiety disorder has excessively impacted your daily life and you feel it's beyond your control, do not hesitate to approach a reliable therapist.
A reliable therapist can help you to know yourself better and provide you with the therapy or coping strategies that are more suitable for you.
Be patient with yourself, trust yourself. You are moving forward daily in the positive direction, little fighter.
If you would like to receive a Weekly Calm Reminder from me, do subscribe to the Newsletter! I'll come by your inbox every Tuesday with a little boost for you to move through the week with calm and energy!
Was this post helpful to you?